When you paint your nails, you often forget about taking care of your toenails! In our busy lives, self-grooming is hard to do as we hardly find the time. However, this collection of beautiful toe nail design ideas will compel you to explore the shades! Summers are all about exploration, and enjoying fabulous designs for toenails is fabulous for you to indulge in! The burst of shades and the brand-new ideas will compel you to give a try to these toe nail design ideas which are so awesome for you to explore. So shall we check these out, then?
1. The nautical blue and white nail art
You can try out white and blue stripes on the alternating nails and blue nails with bows on the others! These decorative nails are simply amazing and you should give them a try! How fascinating are these decorative nails to opt for this season?
2. The French tips
The super cute French tips are so creative and gorgeous for you to try out! The beauty of the designs with pink base and white tips are so adorable that you will surely find this to be an exciting idea to explore during the holidays.
3. The nautical peaches
Literally, you can decorate your toenails with peach fruit designs and it turned out to be an attractive idea! This one is brilliant with myriad shades which you should give a try when you wish to stick to neutral shades. So shall we check it out then?
4. The beautiful polka dots
If you are fond of colors and vibrancy then the beautiful polka dots are exciting and attractive for you to explore. Fascinating and fabulous, the decorative nails are wonderful and such an amazing idea for you to explore! Summers are already then what are you waiting for?
5. Adorable smiley faces
We have come up with adorable smiley faces which are so amazing options for you to explore! Bright and beautiful, the background is made with black and white smiley faces on it! Your teen kids are going to appreciate this effort for sure as a surprise to them.
6. Try out rhinestones and sparkles
If paints are turning out to be boring and monotonous for you then we have the rhinestone and sparkles which are mind-blowing! Tempting and sweet, the decorative nails are brilliant and they will grab the attention of everyone in the room.
7. Design the palm trees
The beauty of the palm trees is suited for the beach theme! If you are going out for a trip to the beaches then the palm tree decoration is awesome and sparkling with beauty and glimmer. Have a look at this one!
8. The French V-shaped tips
How can we miss out on the beauty of the French V-shaped tips which are gorgeous and a brilliant option for you to explore! Cozy and classy, if you are fond of manicures then here is the best one for you to try out.
9. The bewitching black and gold
Well, the charm of the black and gold is excellent and you will surely be thrilled to emulate this idea which is so easy for you to follow! Bright and creative, this design is a great option that will earn you praise from the beholder.
10. Draw a watermelon
The scorching summers remind us of the watermelons and the juicy fruits and we are here to help you out with them! The perfect theme for the perfect sunny days which are such amazing ones you will be compelled to explore. So shall we check it out then?
11. Do not forget the marble nails
Let us help you to design exclusive marble nails and a fascinating option for you to make! The gorgeous shine and the classy shimmer with the look of marble make it a great idea that you should never miss out on!
12. The beauty of cherry blossoms
Let us help you to design the cherry blossoms artwork that is fabulous and you should give it a try! Enthralling and charming, the switching cherry blossoms are outstanding and you should indulge in them! Everyone will be smitten by the look of the decor!
13. The tie and dye toenail
The beauty of the tie and dye toenail is flawless and gives you a distinguished look! Fancy and enthralling, this is one of our favorites and we will recommend you explore this one to experience the sprightly mood of the summer season.
14. The classic solid shades
If you wish to stick to the customary idea and patterns then the classic solid shades are extraordinary and you should try them out! Bewitching and sweet, this is a creative artwork that looks amazing and you can choose any shade of your choice during the holidays.
Beautiful Toe Nail Design Ideas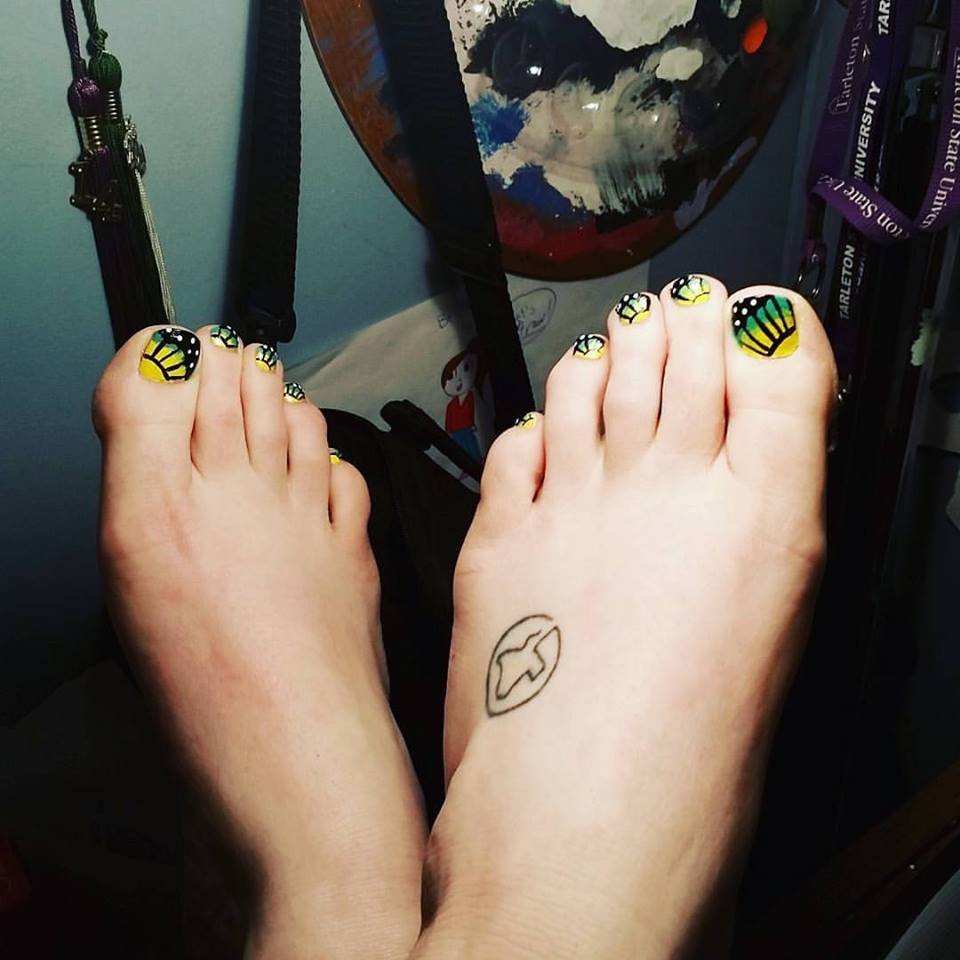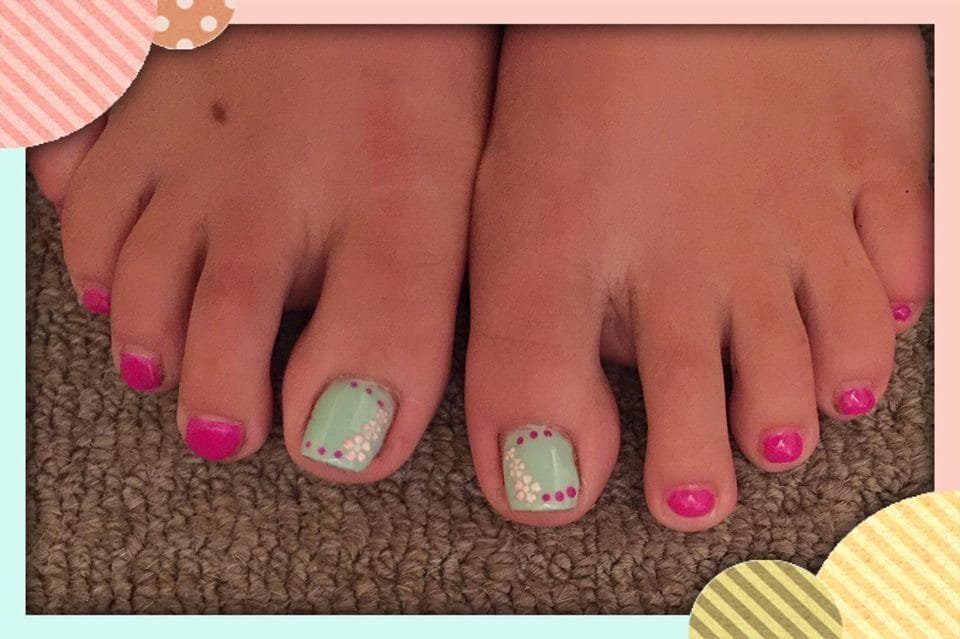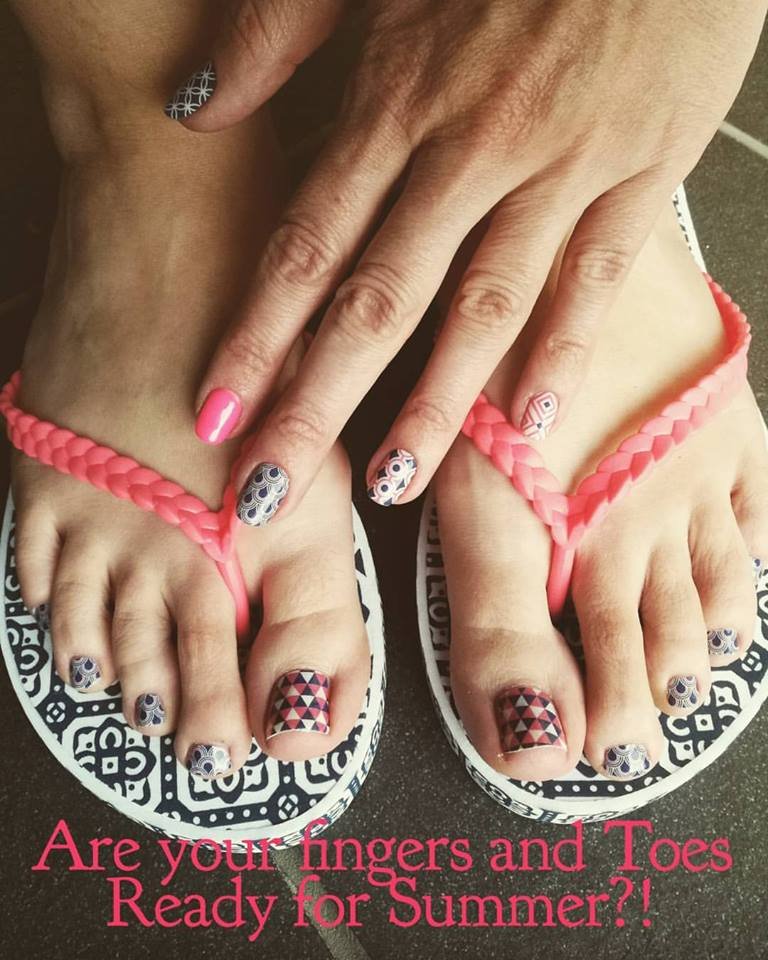 images via www.pinterest.com
Read also: