Love collecting jewelry? Then you probably have a tough time storing them. No matter how much we organize them, we do not get them when we need them the most. That is why we have come up with DIY jewelry storage ideas that would ensure that your jewelry is well-organized. Try out these easy hacks at home today.
Easy DIY Jewelry Storage Ideas
Using Recyclables
Instead of throwing away shoe boxes and paper towel rolls in the dustbin, you can use them to store your jewelry. Use the rolls as bangle and bracelet holders.
Try Trays
Trays usually come with many compartments. Mount them on walls and use them to store your jewelry in an organized way.
Lace It Up
Take a piece of lace and fix it on a cardboard. Use it to hang your earrings.
Take inspiration from these DIY jewelry storage ideas and save yourself from all the clutter.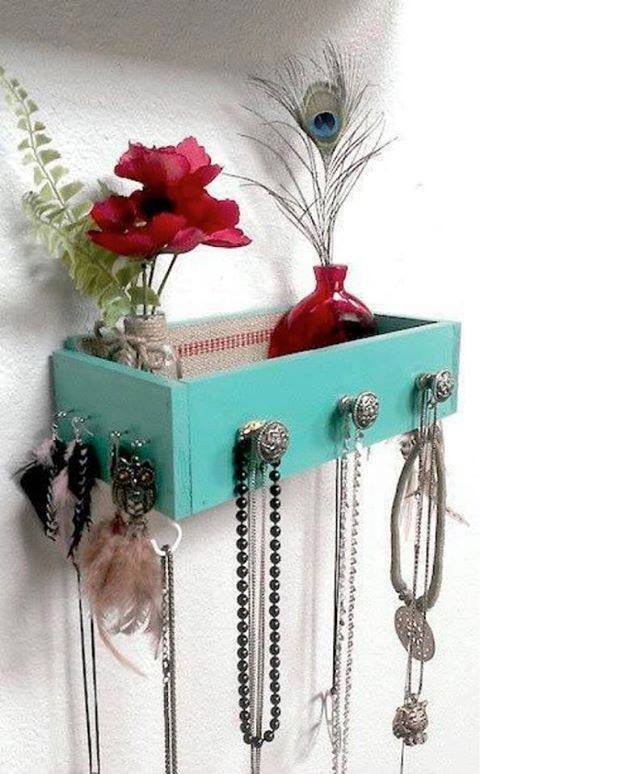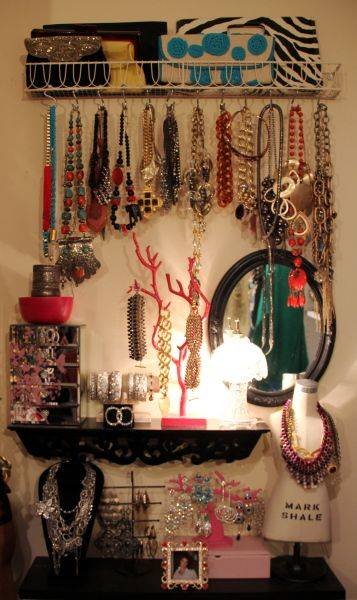 images via www.pinterest.com